I personally was not so crazy about houndstooth style. I was okay with a coat and a handbag or a hat, that was all for me. But, I have been seeing Houndstooth design everywhere lately, it started growing on me too :) Houndstooth is classy and goes with almost everything.
These are my only houndstooth items I have a Ralph Lauren doctor's bag and Jonathan Michael coat, both purchased at T.J.Maxx a while ago. I found an Alessandra Bacci hat at Marshalls. My rule is not to wear them together :)
Over the weekend I found houndstooth chenille throws at Home Goods, it was a steal, only $12.99.
Here are some houndstooth pattern handbags. I think the pattern looks great on a bag. Don't you?
via
katespade.com
via
katespade.com
Who wouldn't want to own one of these Kate Spade bags?
via
bagborroworsteal
via
google
Chanel bag Gucci bag
Valentino houndstooth fleur bag.
How about houndstooth shoes, would you wear them?
via
pinterest
Guess shoes.
via
interiorsdigest
Moschino shoes.
Here are some more houndstooth clothing and accesories;
via
elledecor
via
pinkchocolate-break
via
malepatternboldness
Alexander McQueen.
via
google.com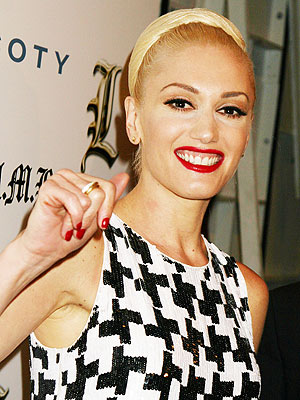 via
people
via
picturemerollin
Gwen Stefani is a master of wearing houndstooth. It just looks so natural on her.
Gwyneth Paltrow in a houndstooth coat with contrasting red shoes. She looks great in it.
It looks great on her.
via
loveforfashion.tumblr.com
Love, love, love the jewelry and a touch of houndstooth. Just enough.
via
monicarosestylist.blogspot.com
How about gorgeous Hermes cuffs and the bag? Love the bag.
via
tumblr.com
via
alicepoint
via
teenvogue
Hayden Panettiere wearing Express houndstooth coat.
via
moodboard
Yohji Yamamoto hourglass pattren on pattern whimsical houndstooth coat.
How about some home decor with houndstooth? I never thought houndstooth could be cute on a rug.
via
stylehive
via
decorpad
Bold brown houndstooth rug anchors the place well.
via
decorpad
Little girl's room with the cute pink chair.
via
decorpad
So retro...
via
cocokelley.blogspot.com
Looks cool.
via
kathryngreeleydesigns.com
I love the book display.
via
littlebrooke
The bold red houndstooth throw pops.
What do you think abot houndstooth? Love it or hate it?