Recently I came across the picture of a fouta towel (au lit fine linens) on House&Home's Kitchens and Baths magazine. They are also called Turkish hammam towels. These towels are so versatile and also can be used as beach towels, table cloths or wraps. Fouta towels are so visiually appealing, they have become my latest obssesion.
This picture reminded me of the images that I collected for my Pinterest's Bathroom board. I wanted to share them with you. Light cotton fringed and striped towels are available at online specialty stores, ebay and etsy. I would like to get my hands on these gorgeous towels. Take a look at the following pictures to see what I mean...
via
horchow
Scents and Feel
Black and White "Fouta" Bath Towels by Horchow.
via
soukshop
Souk shop also carries these Turkish towels.
via
lavivahome
Laviva home towels.
via
tokyojinja
via
svpply
Turkish Hammam striped hand towels.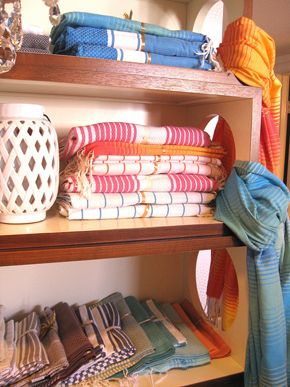 via
littlegreennotebook
Fouta towels displayed in a store.
via
apartmenttherapy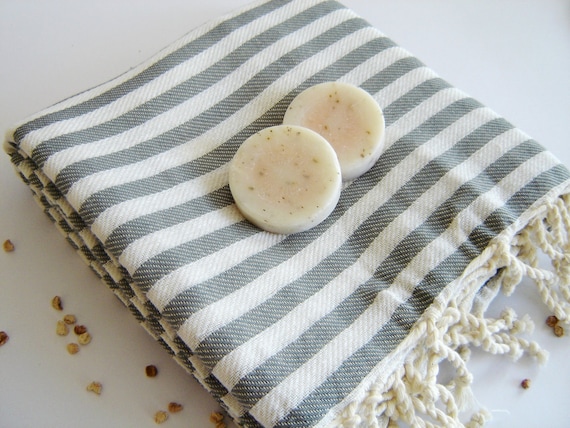 via
etsy
Here are some pictures of fouta towels in a bathroom decor;
via
pinterest
A unique ladder as a towel rack is a cool idea.
via
remodelista
via
trendytraveler
via
fuckyeahhomedecor
via
themarionhousebook
via
themarionhousebook
Turkish bath towels by blogger
Marion Melbourne
.
via apartmenttheraphy
via
prettysedaynacar
via
serenaandlily
Oversized fouta towels for beach...
via
ohjoy
You can also wear them too...
via
thingsthatinspire
via
heirloomphilosophy
via
remodelista
A bath in a house in Provence spotted on
Kikette Interiors.
via
wabisabi-style
Do you like fouta towels? Which one is your favorite?