Very happy that I finally found Mike and Chris Jude leather jacket on ebay. I have been looking for this jacket for several years now. Amazingly it was in new condition. It is long-sleeved, very soft buttery Italian lambskin mid-length trench. I love the front closure with pleated front & back and the skirt. The only think I don't like is the too long sleeves.
Mike and Chris Jude Leather Jacket as seen on Lindsay Lohan.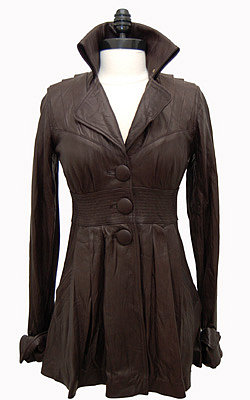 via
coolspotters
via
beauty-product-junkies
via
coolspotters
Blake Lively also wore Mike&Chris Jude brown leather jacket.